Dr. Brent Stiehl, DMD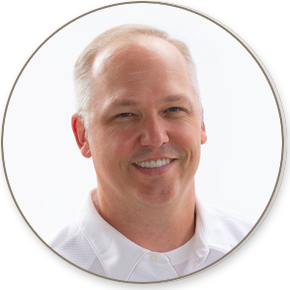 "The unique environment at Stiehl Family Dentistry is one that everyone feels comfortable and one that everyone is at home in. It is not forced or fake. It has come about from years of being involved within the Newnan community, of growing up in this area and watching a new generation grow, of knowing who our patients' mothers and fathers are and knowing who their children are. Our staff is a staff that cares and it shows. It's as simple as that."
- Dr. Brent Stiehl, DMD
Dr. Brent Stiehl, DMD
Dr. Brent Stiehl was raised in Newnan for most of his childhood and went to Coweta schools. He attended High School locally at Palmetto and Creekside High Schools. Prior to opening Stiehl Dentistry he attended The University of Georgia and to this day remains a proud Bulldawg. Dr. Stiehl graduated with a Bachelor of Science degree in Microbiology and went on to attend The Medical College of Georgia School of Dentistry. He received his Doctor of Dental Medicine while serving as class president for three years.
Currently Dr. Stiehl is serving on the Georgia Board of Dentistry. This board regulates and enforces the standards of practices for dentistry in Georgia. The Board of Dentistry is a Governor appointed position consisting of 11 members. There are nine dentists, one dental hygienist, and one consumer member that serve on the board.
In addition to serving on the Board of Dentistry, Dr. Stiehl is also a board examiner for the Central Regional Dental Testing Service. CRDTS is a testing service made up of State Boards of Dentistry who have joined forces to develop and administer fair, valid, and reliable examinations of competency to practice dentistry and dental hygiene. In other words, he is one of the people who test the competency of new graduates from Dental and Hygiene school.
Continuing education is important to Dr. Stiehl. He has received a Fellowship Degree from the Academy of General Dentistry. His areas of focus are occlusion (the way teeth fit together), Cosmetic dentistry, and oral sedation.
Dr. Stiehl lives in Newnan with his wife Dawn and son Blake. He is a local boy who remains active in the community. He is an assistant scout master in a local Boy Scout Troop and volunteers at the local Good Samaritan Clinic.
In his spare time, Dr. Stiehl enjoys being outdoors and spending time with his family. As an avid sportsman, he'll bend your ear with tales of "the one that got away" and hunting stories about bird dogs. Mention turkey hunting or Montana and it may take a while before you can get away.